A website update can boost your business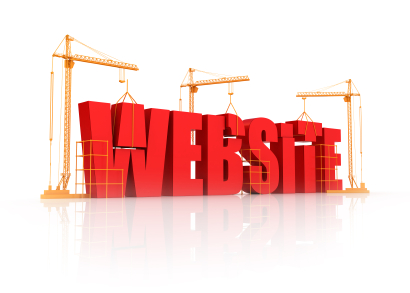 Research has found that a website's design can influence consumer behavior and have a decisive impact on their decision to buy. A website is a great marketing and branding tool. Its ultimate purpose is to create a better user experience and bring a business greater traffic and a higher number of conversions.
But like all things, websites get old and can begin to feel irrelevant if they don't keep up with the times. Search Engine Optimization begins to slip and sag, along with it the rankings, leaving you wondering where your visitors have gone. If your website has been around for a few years without many updates, it may be time to freshen up that design.
Web design trends change from year to year. As consumers adopt new technology (phones and tablets) your website may need to be updated to continue to work well on those new devices. Likewise search engines are constantly being updated to provide the most relevant results, as time goes on what used to work becomes irrelevant or no longer works. For example slide shows on the homepage. In early 2015 every website we produced had a slide show. Today slideshows are overlooked, consumers see them as a blind spot, and search engines will rank your site lower if you have one. Other "old" design trends may make your site difficult to use. Humans are visual creatures. A website with an impressive user interface (UI) and an equally fantastic user experience (UX) will not just make visitors stay on, but also improve its recall value in their minds.
Consumers love visiting websites that are attractive, intuitive and easy to navigate.
Not only have web design trends changed, your business has probably changed. When you update your website, it's a perfect to review all of your content and make updates that reflect how your business has changed. Your website may be offering a service you no longer perform. We hope this isn't the case, but it does happen.
Most business owners can visit their site and will know when their site begins to look and feel outdated. If it's been three or more years since updating your website design, you're past due. Odds are your business will see a boost. Actually, you don't even have an option. Three years is a phenomenally long time in the world of website technology and the internet in general.
By taking a comprehensive approach, reviewing your content, updating the design, incorporating new trends, fixing usability issues, and making your website more user friendly not to mention look better a design upgrade has a strong business value. Mobile-responsiveness, social integration, ease of navigation, fast loading times, up to date SEO and a compelling user experience – these translate into dollars for businesses.
A good website is like a new car – it'll run for a long time, but you need to keep it topped off with gas, change the oil, and rotate the tires every now and then to keep it running smoothly. How long has it been since you looked at your website with a critical eye and combed it for errors? Have you updated your SEO for the latest Google algorithm?
Give us a call, and lets get started updating your website!
Parts of this article taken from Digital Doughnut.