Smat Web Design Small Business of the Year Award Finalist 2015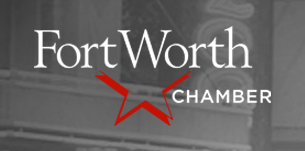 Twelve Tarrant County businesses have been selected as finalists for the Fort Worth Chamber of Commerce 2015 Small Business of the Year Awards. The winners will be announced March 4 at Mayor Betsy Price's State of the City address.
In the one-to-10-employee category: Affairs Afloat Balloons, which makes balloon displays; Precise Energy Products, an oilfield services equipment provider; and Smat Consulting, a full-service website provider.
In the 11-50 employee category: Broadie's Aircraft, an aviation maintenance and repair center for corporate, private and charter aircraft; OCG PR, a full-service, minority/woman-owned public relations agency, and the Starr Conspiracy, a strategic marketing and advertising agency specializing in enterprise software and service companies.
And in the 51-150 employee category: Firefighting's Finest Moving & Storage; InterConnect Wiring, an aerospace products equipment company; and SkiHi Enterprises, a commercial mechanical contractor.
In the emerging business category, for companies in business less than three years, the finalists are: Altitude Trampoline Park, Fort Worth's first indoor trampoline park; Synergy HomeCare, a provider of personalized nonmedical home-care; and the Varghese & Smith law firm, which specializes in federal criminal matters, family law and civil cases.
Finalists were selected by a group of business professionals, MBA and Entrepreneur Center students at TCU's Neeley School of Business, and past award winners who are members of the Small Business Council Committee.

Read more here: http://www.star-telegram.com/2014/12/03/6338059/finalists-named-for-fort-worth.html#storylink=cpy