DNS Services Bill Scam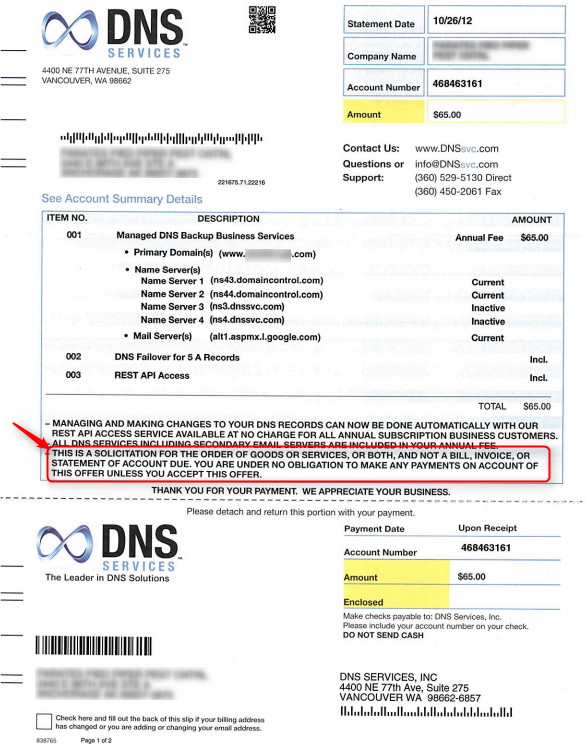 This December several of our clients including Smat Web Design, received what appears to be a bill from DNS Services for Managed DNS Backup Business Services. However this is not a bill, it is a SCAM. One client attempted to call the phone number several times, it was disconnected, not answered, or no return call.
This is a solicitation for the order of goods or services, or both, and not a bill, invoice, or statement of account due. You are under no obligation to make any payments on account of this offer unless you accept this offer.
I'm sure this type of scam usually succeeds because the bill goes to the Accounting Department, or to a busy small business owner who simply pays what looks like a real bill. A quick Google Search for "DNS Services Bill" yields several links stating this is a SCAM.